LN Transport supplies and fits a range of commercial tyres ranging in tyre size, and width. Whether it be for a lorry, truck or LGC, we can offer a tyre solution.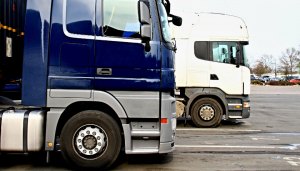 We supply leading tyre brands for a range of sectors, including:
Long haul – New, Remould or Graded
Construction
Waste
Distribution
Bus
Specialist
Wherever your vehicles need to go and whatever application they serve – we have the experience to help. All tyres fully fitted and aligned at a Worcester plant.
At LN Transport we understand that buying the right type of tyre at the right price, for your vehicle, is vital. That is why we stock a complete range of different tyre options, ranging in tyre widths, to meet any requirement. Our prices are competitor based and can guarantee a first class service as standard.
Struggling on what tyre is best for you? Commercial tyres are designed to support the requirements of the vehicle based on the weight they are expected to carry.
It is vital that your commercial van, lorry, or truck is fitted with the correct tyres. Not only is this a legal and safety requirement, the choice of tyre, maintenance, and condition of the tyres can significantly impact your vehicle's handling and fuel consumption.
The load index and speed rating markings can be found on the sidewall of your tyre and will provide you with a numerical code which will tell you the maximum load the tyre can carry as well as the maximum speed the tyre can travel at. It is vital for the safety of passengers, and the vehicle that you have the correct commercial tyres fitted.
Unbalanced tyres and wheels cause uneven wear, aggravate problems caused by incorrectly tightened wheel bolts, reduce brake and steering performance, and cause vibration through the vehicle steering and suspension.
We use a state-of-the-art commercial tyre-fitting machine and commercial wheel balancer which protect your wheels.
Competitive pricing and first-class service as standard.
We are here for our customers 24/7, 365 days a year, with a range of support systems to ensure a seamless delivery.
For more information, please give us a call on 07795 356249 / 07917 646910 or email lntransport@outlook.com.