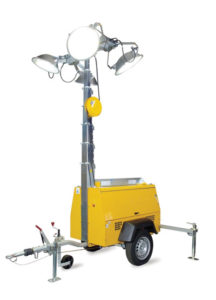 SPH Plant have a range of floodlights available allowing your event to continue into the night. Our Lighting Towers with hydraulically operated masts and 360degree mast rotation, are suitable for any operation and their compact design ensures that the units can be easily transported in bulk.
We also have a range of generators available from 3KVA up to 55KVA.
When you need dependable portable power, our generators are competitively priced to deliver performance and value. They can can be used to power a multitude of applications from lighting and heating to computers and sensitive electronics, safely, with no sacrifice in performance.