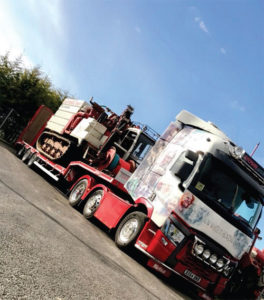 SPH Plant offer a range of trailers for hire. Whether you need a flat or curtainsider, the SPH plant range is incredibly diverse. Our experienced staff can assist with your request and recommend the right trailer for you. Please call 01952 501155.
45 ft Platform/Flats, some with twist locks and side posts
All standard flat trailers are supplied with stanchions/sockets to contain payloads as diverse as steel beams, timber logs or plastic pipes.
Box trailers 33 – 45 ft, some with tail lifts
Box Trailer Standard specification box trailers are GRP panelled and can be supplied with a variety of different options to suit the operator's needs. Insulated vans, single axle urbans or tail lifts are some examples of the options available.
Curtainsider trailers 33 – 45 ft some with tail lifts
Curtain Standard specification curtain trailers are available with load restraint systems, drum brakes & barn doors. Beyond this, we will work closely with customers to design trailers to meet specific operational requirements. Trailers can be supplied with single or twin decks, fork lift carrying kits or tail lifts.
Low-loader Trailers 
Standard extendable or trombone trailers stretch to accommodate indivisible loads such as crane or bridge beams up to 19m in length. Also available are double or triple extendable trailers with full hydraulic steering to cater for wind turbine blades or high mast lighting columns up to 45m. As with the above flat trailers, all extending trailers are also supplied with stanchions & sockets.
General purpose food grade tanker trailers
Many of our general purpose food tankers are complete with high capacity lobe pumps. Our Food grade and water tankers are fully equipped to ensure safe and hygienic transportation of goods. Each unit can be chlorinated, and have a full bacteriological test and analysis report, if required prior to it's new owner taking delivery.